To succeed in any profession, you need to have a certain set of skills, everything from communication skills to the ability to lead a team or a project successfully. While you may think that these skills are something you will just develop over time, they can be learned in a setting that will help you thrive, no matter what industry you need these skills for.
If you want to boost your professional career and improve your skills but don't have time to take long and extensive courses, online trainings may be the perfect choice for you. At ProMethIt, we offer a variety of professional training programs that can help you in a variety of areas.
All of our trainings, courses, material, and services fall into four different areas. These are what we call the "ProMethIt Pathways." The pathways include:
Business analysis
Leadership
Project management
Quality and process improvement
With our courses and trainings, you will be able to develop new skills in all of these areas. We offer trainings for individuals looking to advance their skills and career. We also offer workshops and consulting service to organizations, companies, and teams. These workshops can help your team and business grow and improve as a whole.
At ProMethIt, we work hard to provide different groups of people and individuals with the information and training they need to further their careers and help them learn skills that will allow them to excel in a variety of industries. If you are looking to boost your career, are aiming for a new position and want to have the skills necessary to get there, or want to improve your company as a whole, be sure to contact us and read on to learn more about our trainings and courses.
Whether you want to move to a project management position at your current job or you were put in charge of a project and team, this training could be perfect. This ProMethIt training course will teach you a variety of things that are necessary when taking on the role of a project manager.
This is a quick two-day course that will help you learn the necessary skills to become a successful and effective project manager. In this course, we will cover a variety of topics.
These topics will cover everything including:
How to avoid common project mistakes
Ways to always follow best practice
How to properly manage a project life cycle
How to facilitate focused and constructive meetings
The best ways to resolve team conflict
Ways to identify risks involved with the projects
And more!
As this training course covers these different topics, you will gain the knowledge and skills to help you become a successful project manager and better manage a team. If you are looking for a quick but effective project management training, this is the perfect course for you!
No matter what industry you are in or what your career goals are, you are going to need good communication skills. Whether you talk with clients on a daily basis or simply talk to your team within the company, without good communication skills, you will never be the best you can be. Communication is especially important if you are a leader, or want to be a leader.
To be successful in any industry, being an effective communicator is a necessary skill. Whether you are the head of a company or not, communication skills are important for everyone to have. If you want to improve your communication skills, this course could be the perfect choice for you.
Even those best suited for leadership will fail without the ability to effectively communicate. This course will help to improve your overall communication skills and allow you to better deliver a message.
In this communication training course, you will learn many key aspects of the best practices to follow whenever communication is required.
The communication practices which you will learn include:
How to know your audience
How to connect with stakeholders
How to prepare your team for change
How to effectively deliver recommendations
And more!
Being able to effectively communicate with your team, co-workers, employees, clients, and anyone else you may have to interact with will be extremely beneficial to you and your career. Communication is key in many aspects of life, including business. No matter the industry you are a part of, it is very likely you communicate with people at some point, being able to do so effectively will be very beneficial.
ProMethIt offers a training course to help you prepare for the Project Management Professional (PMP®) and Certified Associate in Project Management (CAPM®) exams. These exams can help you become certified as an effective and efficient project manager, and our course can help you repair!
In this course, we will go over the important information you need to understand the material and prepare for the different exams. This training and the coursework is designed to make the material more understandable and allow you to connect it to real-world scenarios. If you find yourself needing to take the PMP or CAPM exams, be sure to check out this preparation course, it should be able to help you prepare for the exams and allow you to better connect the material to real situations.
Whether you have had some experience with Agile or are completely new to it, this training can help you. When you follow the Agile methods, projects are broken down into smaller tasks, including designing, testing, quality control, and more. When you enroll in the ProMethIt training course, you will participate in a simulated project. This will be a workshop setting and will allow you to practice as you learn, making it simpler to apply what you learn in a professional environment.
During this two-day course, you will learn about the theory and managing and planning an Agile project and how to apply it. At the end of the course, you will be a certified Agile Implementation Specialist, or an AIS.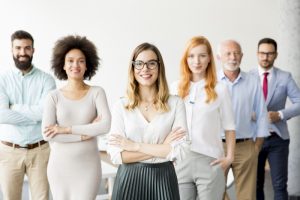 In this course, we will cover topics including:
The core Agile concepts
The Agile methods and framework
Agile best practices
And other Agile principles
By the end of this course, you will be able to confidently manage an Agile project in a successful way. If you want to be a certified Agile Implementation Specialist, this course is for you.
ProMethIt offers courses for Six Sigma Yellow and Green Belt certification. Six Sigma is a precise process that focuses on measuring and quantifying the impact of an improvement project. This course helps you understand the methods and concepts used in the role of the Six Sigma Yellow or Green Belt. You can enroll in either the Green Belt or Yellow Belt course.
This course will cover a ton of different aspects of Six Sigma. You will learn everything you need to know to utilize the Six Sigma method correctly. Some of what you will learn in this course includes:
About the Six Sigma team
How to use the Six Sigma tools
The roles of a Yellow Belt
The roles of a Green Belt
And so much more!
This course can help learn the methods behind Six Sigma and allow you to understand how to properly use these methods and tools. To learn more about this course, check out our training page and contact us with any additional questions.
These are the training courses we offer which will help you excel in your industry and business. At ProMethIt, we work hard to provide you with quality and effective training programs that can help you learn the skills you need for your career. Learn more about our company and be sure to contact us if you have any questions. If you know you want to take one of our courses, enroll now! In future blogs, we will take a closer look at each of these training courses in depth.